Green-GO: The scalable IP-based intercom system

The Green-GO system distinguishes itself from other systems because it does not require a central processing unit or matrix. This makes for an extremely flexible and easily scalable system that seamlessly integrates into existing network infrastructures. The Green-GO system is further characterized by a very low latency (10ms) and a low network bandwidth (< 400 kBit per active channel).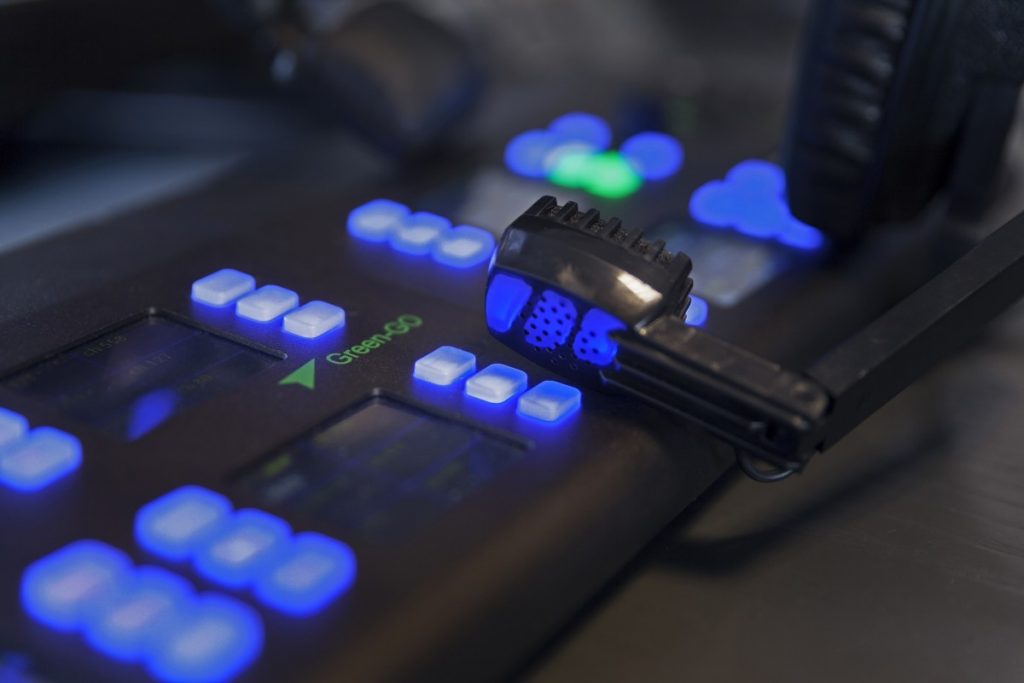 Each Green-GO device has access to 32 channels of full-duplex audio communication and an additional four special channels. These channels can be freely assigned to one distinct user or to a group. External audio signals can be sent into or out of the intercom system using one of the analog or digital interfaces from the Green-GO product range. Signals can be routed to or from any device in the system.
Green-GO users can also communicate nonverbally with Cue or Call signals.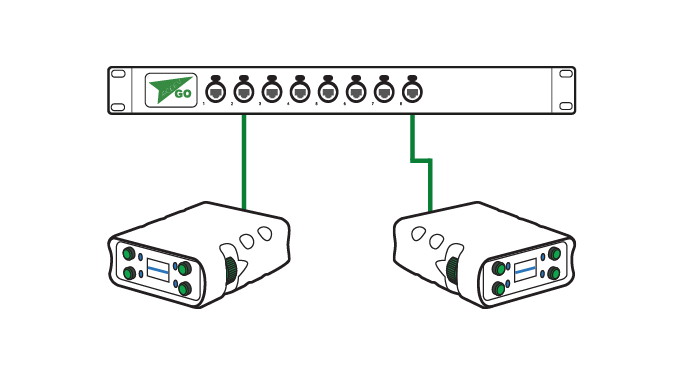 Devices on the Green-GO network are connected by regular network switches and are mostly powered by PoE (IEEE 802.3af). The smallest Green-GO system possible consists of two devices and a PoE network switch. From this basic setup, the system can be easily scaled up by simply adding or removing devices.
Using the Green-GO Control software, a Green-GO system can be managed and configured live or in preproduction. The Green-GO Control software is freely available for Windows and OSX